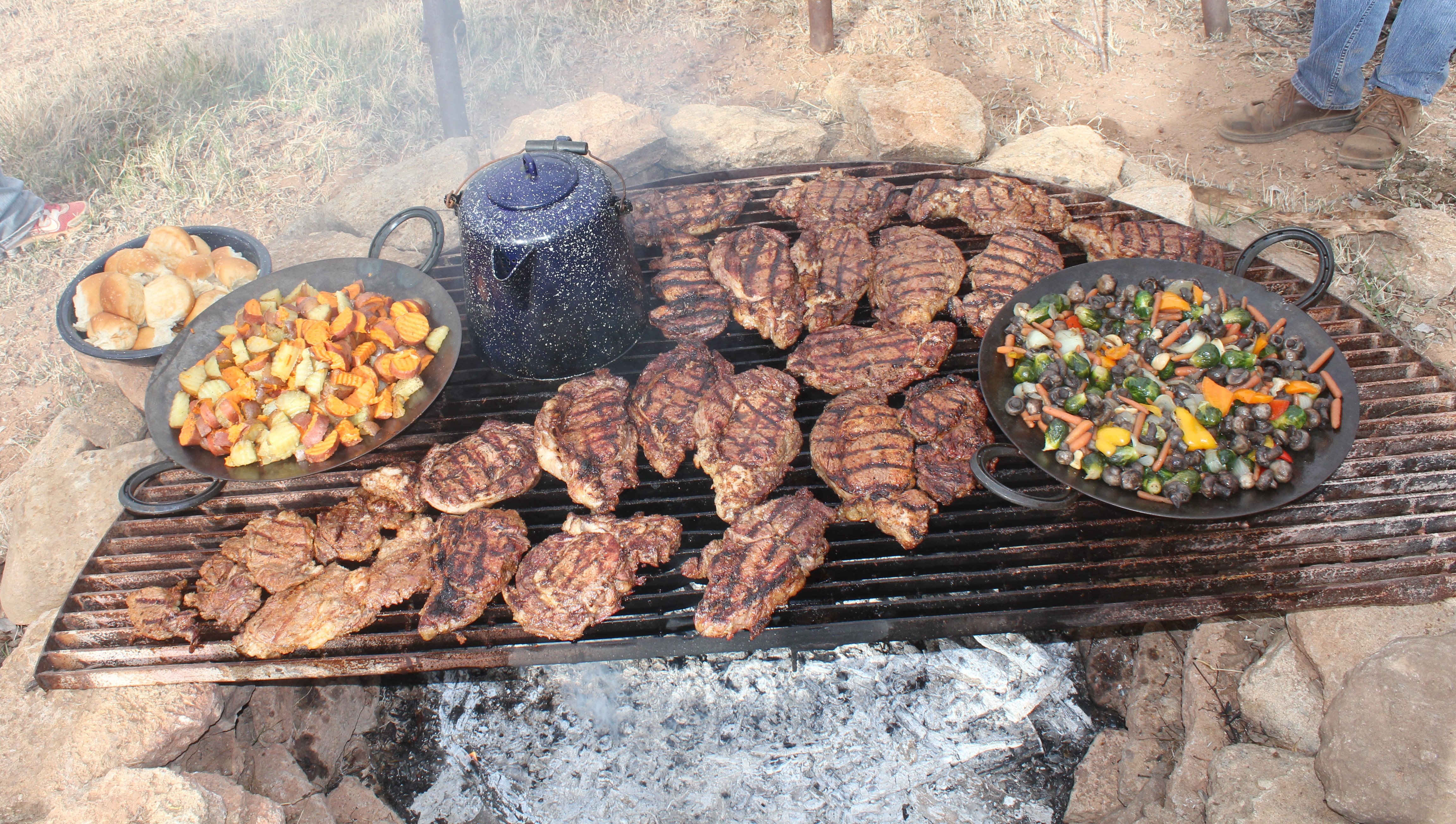 Ranger Creek Ranch
Adventures

STEAK-N-TRAIL 

The family at Ranger Creek Ranch relishes the opportunity to introduce you to the historic Wichita River Cedar Breaks better known as "The Big Empty".  For those of you that have an interest in history there is no better way to experience it other than "getting out amoungst it" on horseback or on a good ole fashion hay ride which by the way…. is compatable for any age group. Take a hay ride through the vast canyons and running springs of the historic area that held the last herds of buffalo. See the wildlife as you ride the trails or a newborn calf by its mother's side. At the end of the trail the "Trail Boss" will take you to a spring fed pond for a cowboy campfire dinner consisting of a 14-16 ounce hand cut rib eye steak, potatoes, grilled corn on the cob, and Dutch oven cobbler all cooked over mesquite. After a relaxed setting under the stars we will take you back to the Main Lodge.

Itinerary: Arrive at Main Lodge 4 pm. 
Settle into the Main Lodge

Meet the staff

Hay ride through the cedar breaks.

Ribeye Steak Cowboy campfire dinner

Lodging

Next morning: Full Country Breakfast: Scrambled eggs, gravy, biscuits, bacon, waffles, fresh preserves, jellies, milk, juice, and coffee

Check out time is noon 
The price per person is $275 based on 10 person minimum or price adjusted on number of bookings.Special family rates available…please call 940.888.2478 or email ranger@rangercreekranch.com

STAY….CATION AT THE RANCH
The West Texas Ranch Family want you to share their ranch with you.  There is nothing like a West Texas Sunset and breathing that fresh country air to soothe your soul and clear your mind. We invite you to come out, stay at your own private ranch house, soak up the quiet and do what you want to do, when you want to do it! You may want to enjoy star gazing, read a good book, fly a kite, go hammocking, fishing, nature hiking, swimming at a spring fed pond…… all at your own pace. No clocks to look at here! You can do as much or as little as you want.
FISHING AT SPRING LAKE
The above image pictures the largest of the spring fed ponds at Ranger Creek Ranch. This pond is fed by fresh water springs that keep it clear year round and at a constant water level. The pond was built in 1964 and was stocked with catfish and bass. At the edge of the pond lies a small camp area with benches provided along with a boat to maneuver around the pond to catch the BIG ONE.
Other ponds are available for fishing also. Ranger Creek Ranch ponds have produced 16 pound catfish and trophy 7-8 lb largemouth bass.
Daily rate is $25 per person.

BIRD WATCHING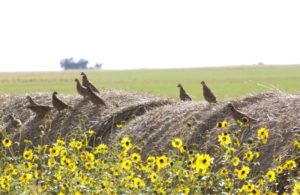 This ranch spends a great deal of time and money to develop habitat suitable for nesting for many different types of game and non-game birds. The result is a Bird Watchers Paradise. There is really not a bad time of year for guests to come to the ranch to watch for birds they will not likely see in their city environments.
The list below is a sampling of birds that guests may view for three out of four seasons.

Song Sparrow
Lincoln's Sparrow
White-throated Sparrow
Harris's Sparrow
White-crowned Sparrow
Dark-eyed Junco
Northern Cardinal
Eastern Towhee
Spotted Towhee
Cassin's Sparrow
Chipping Sparrow
Field Sparrow
Vesper Sparrow
Fox Sparrow
Carolina Wren
Ruby-crowned Kinglet
Eastern Bluebird
American Robin
Northern Mockingbird
European Starling
American Pipit
Cedar Waxwing
Horned Lark
Barn Swallow
Cliff Swallow
Carolina Chickadee
Tufted Titmouse
Black-crested Titmouse
Brown Creeper
Downy Woodpecker
Eastern Phoebe
Great-crested Flycatcher
Western Kingbird
Scissor-tailed Flycatcher
Warbling Vireo
Blue Jay
American Crow
Eastern Screech-Owl
Great Horned Owl Barred Owl
Common Nighthawk
Ruby-throated Hummingbird
Belted Kingfisher
Red-bellied Woodpecker
Ladder-backed Woodpecker
American Kestrel
Least Sandpiper
Long-billed Dowitcher
Franklin's Gull
Forster's Tern
Mourning Dove
Yellow-billed Cuckoo
American Wigeon
Northern Shoveler
Northern Harrier
Sharp-shinned Hawk
Cooper's Hawk
Red-shouldered Hawk
Red-tailed hawk

American White Pelican
Double-crested Cormorant
Great Blue Heron
Great Egret
Snowy Egret
Black Vulture
Turkey Vulture
Gadwall
2 nights lodging at a ranch house, 2 days of birding.   Pricing is seasonal…please call 940.888.2478 or email ranger@rangercreekranch.com for additional information.   
MONARCH BUTTERFLY MIGRATION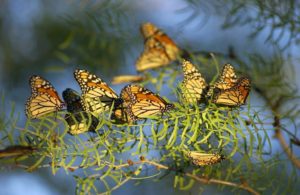 Our ranch hosts a large number of migrating Monarch Butterflies, and is located along a major 300 mile wide flyway through Texas. The digital image above was taken on the Ranch. These amazingly colorful creatures pass through during their yearly migration to Mexico. You can view the flyway at this Texas Parks and Wildlife Web site: Monarch Migration. Visitors can view the migration in progress from the last days of September to the third week in October. $125 per person which includes lodging and a tour of the migrating Monarch Butterflies
For more info and pricing for our Adventure Itinerary contact Ranger Creek Ranch at 940-888-2478 or by email ranger@rangercreekranch.com to book a visit today!