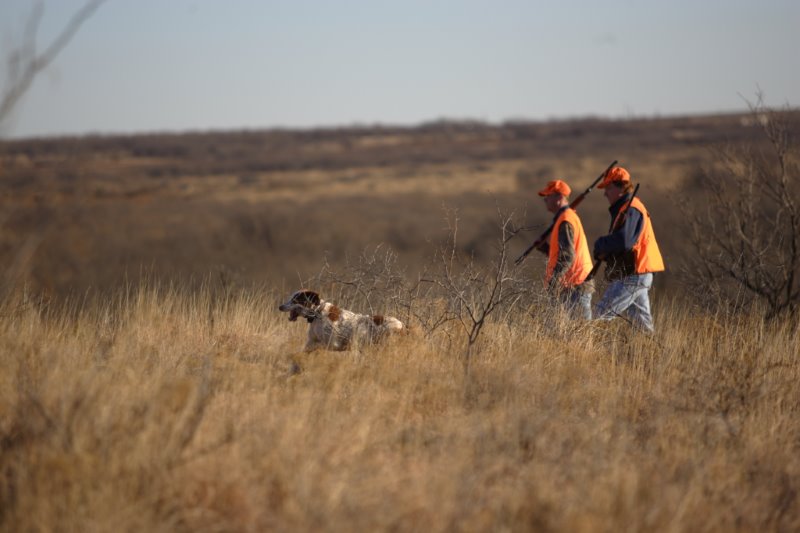 We are currently not booking wild Quail hunts until February 2021 due to population management. 
Ranger Creek also offers pen raised pheasant hunts, please email below with your inquiry.
 Wild Quail Hunt:  2 days hunting, 2 nights lodging  $975 per person.
Season:  October 31, 2020 – February 23, 2021
Ranger Creek Ranch will require paperwork to indicate # of coveys, # birds per covey, and harvest #'s to help manage the birds.