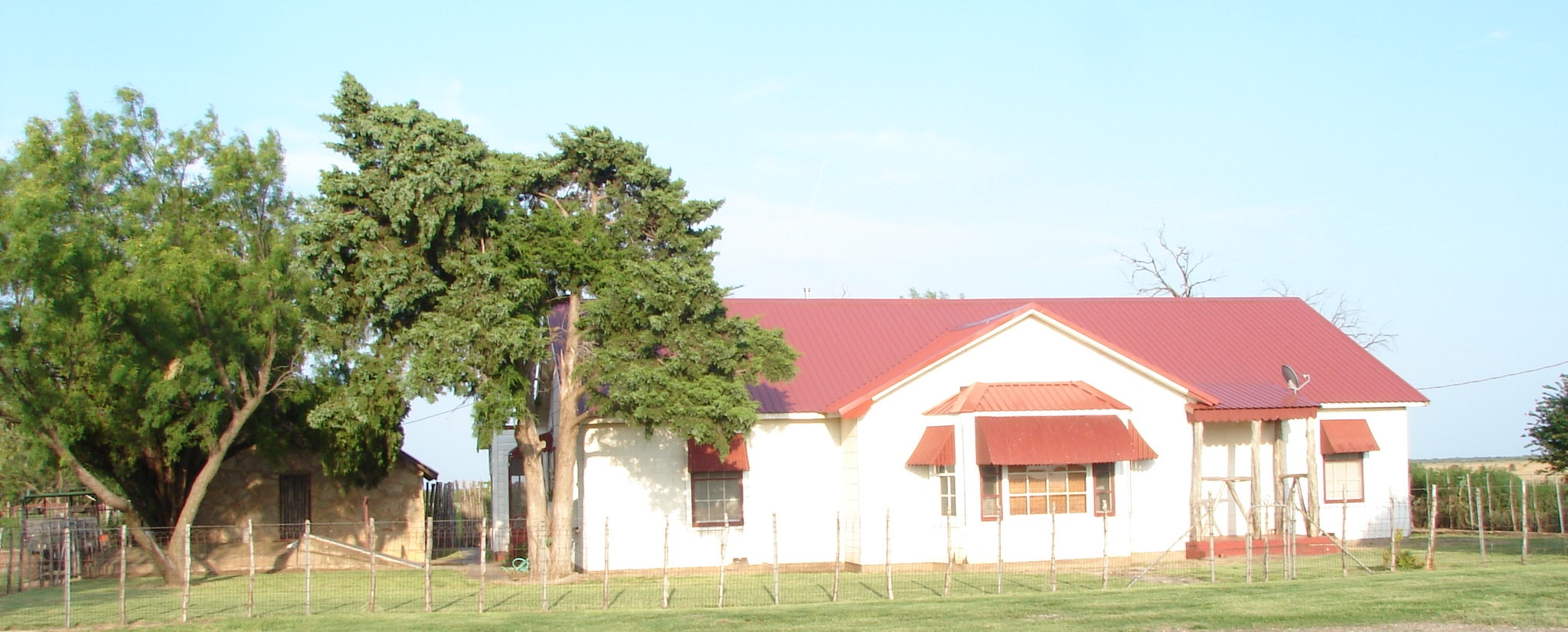 The Z Bar Ranchhouse is located on the portion of the ranch that has been in the family for over 100 years. This was the exact location of the original two story house that was built in 1910 that housed four generations of our family. They tore down the two story house in 1949 to build the single story dwelling that now exist. We remember Uncle Ike was a good breeder of working horses, and took pride in the yard, growing roses when he retired and Grandma Scott always cooked for the thrashing crew on a woodstove. They slaughtered their own hogs, made lye soap in an iron kettle, washed on a rubbing board, canned vegetables from her garden, and pieced quilts. This property was the beginning in which Ranger Creek Ranch formed its name from an existing creek that was developed from natural springs east of the house. The Z Bar Ranch house has 3 bedrooms with bunk beds, a kitchen with refrigerator, microwave oven and stove and 1 bath with a shower. The house is air conditioned and heated, Direct TV, washer and dryer, screened in porch, horseshoe pitching, a BBQ grill with mesquite wood, and game cleaning facilities.
Persons staying in the Ranch House have the ability to eat meals at the lodge prepared by the RCR kitchen staff, have food catered to the house, or do their own cooking.
The Z Bar Ranch house at Ranger Creek Ranch will sleep 15 guests.
THE GPS COORDINATES ARE N 33° 39.966 W 99° 30.263
Download Driving Directions from Seymour




Ranger Creek Ranch
940.888.2478
ranger@rangercreekranch.com
© Copyright 2017 Ranger Creek Ranch. All rights reserved.